bentonite detox mask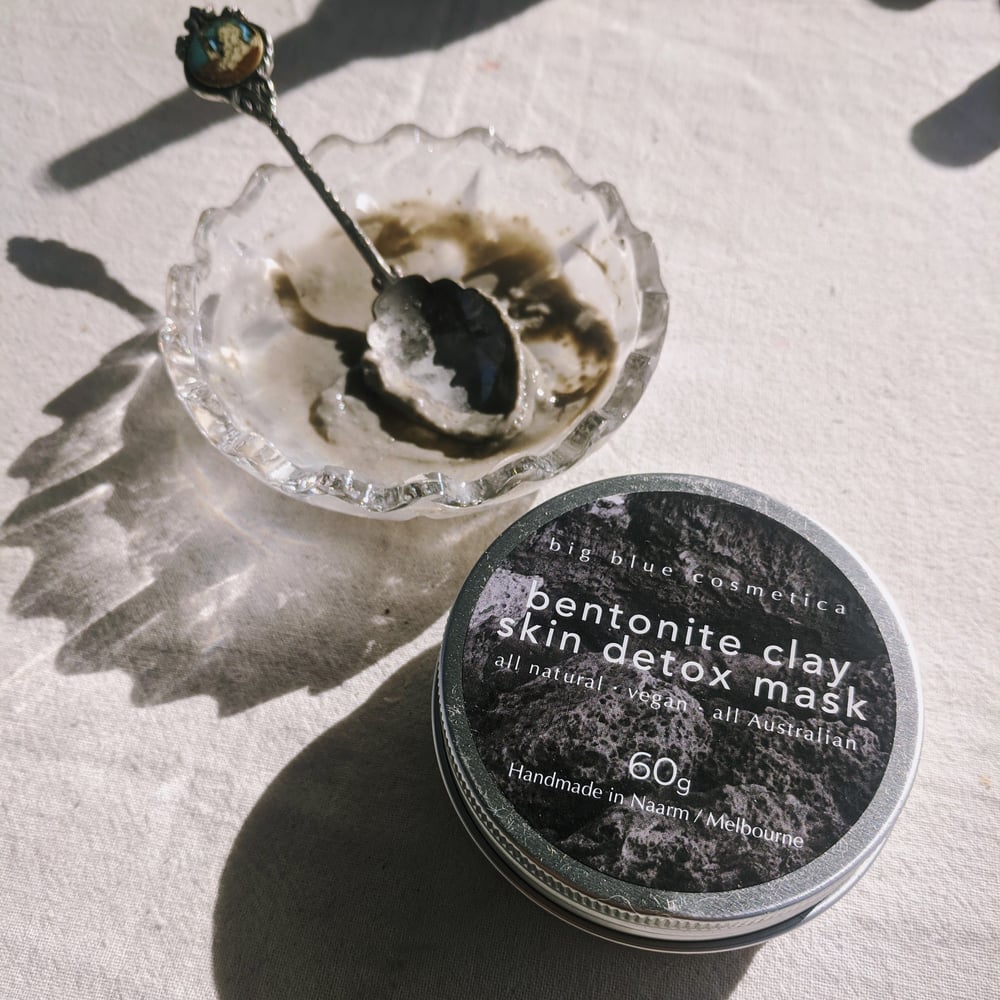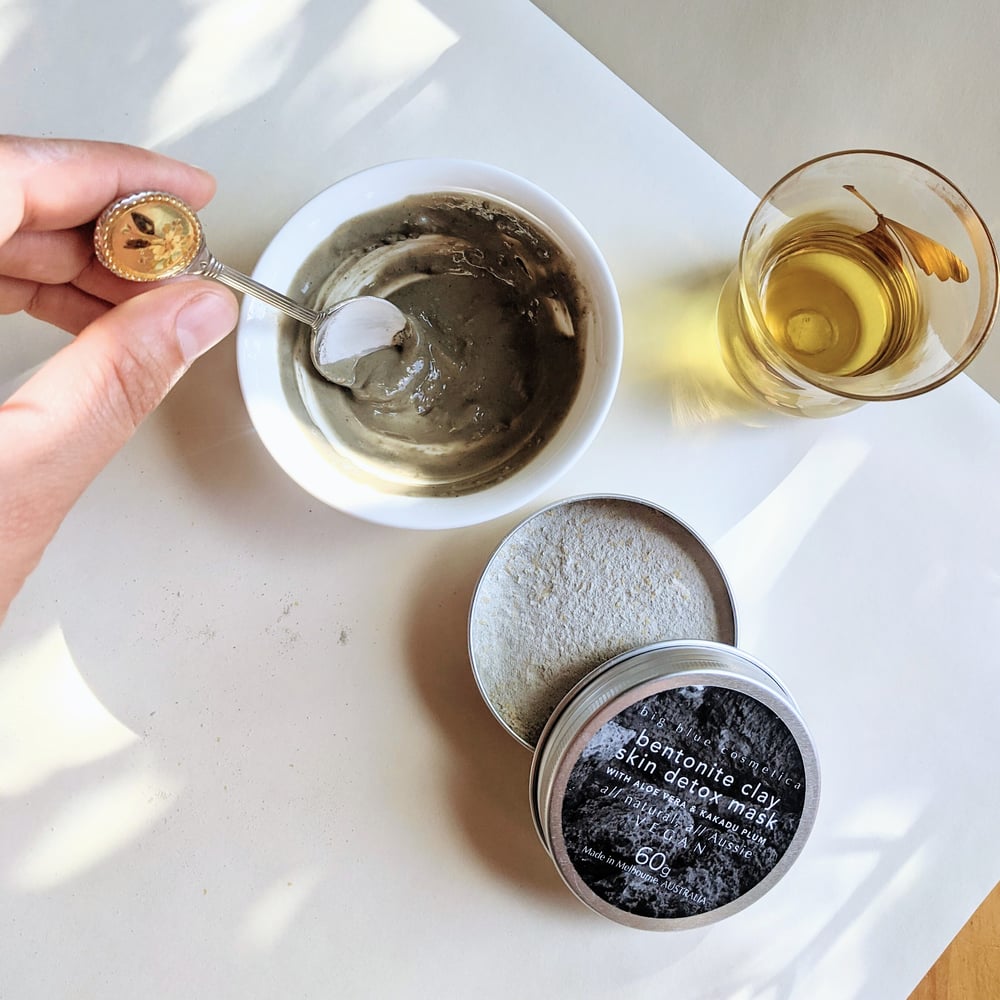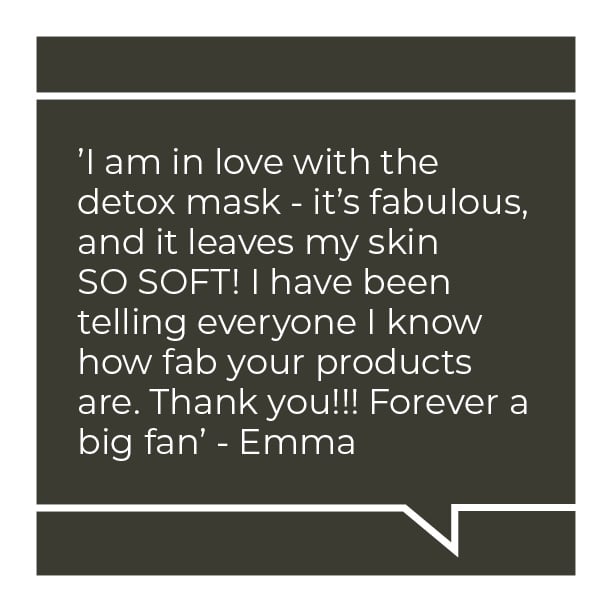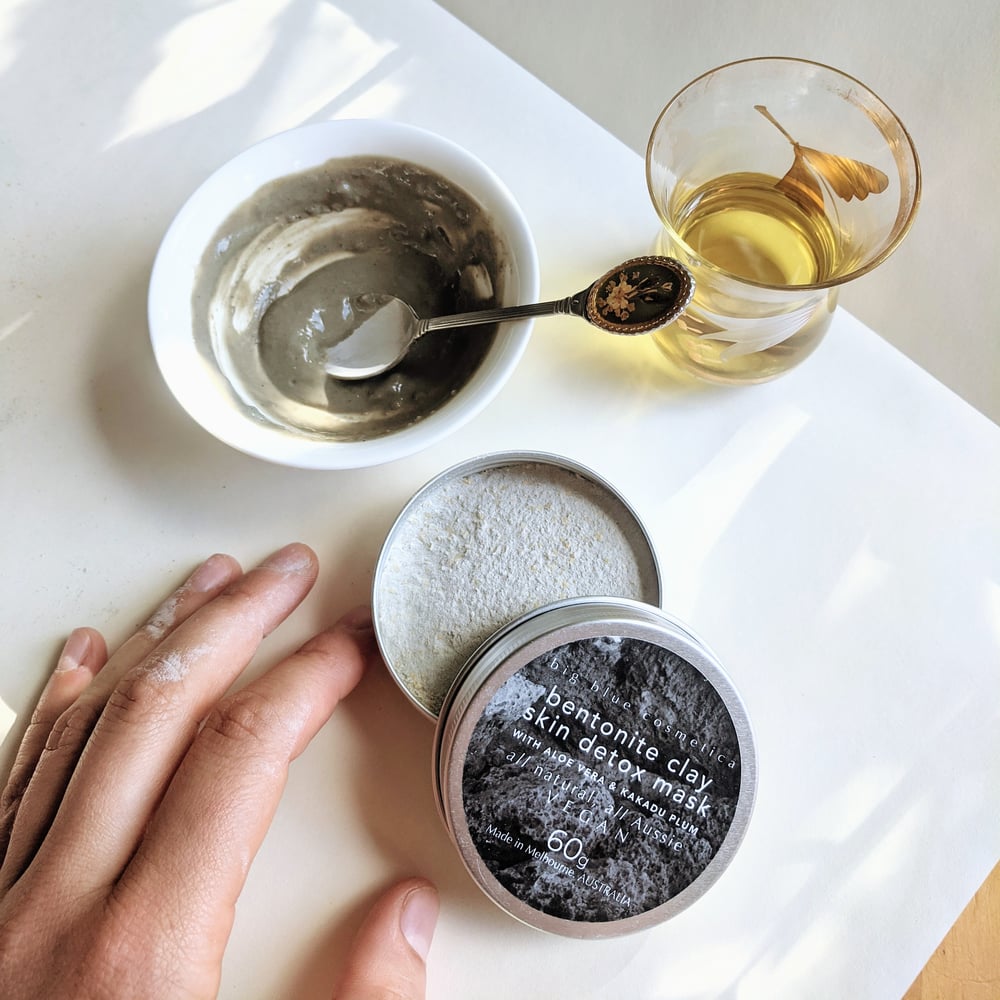 Now available in a compostable paper tube for easier dispensing of powder
A hydrating, pore-tightening, deep cleansing mask for incredibly silky, soft, smooth skin.
Australian bentonite clay is excellent at drawing impurities from the skin (like blackheads / clogged pores), tightening pores and absorbing excess sebum making this mask great for refreshing tired or oily skin, while still being gentle enough for dry skin types with pure aloe vera powder in the blend to help soothe and hydrate, balancing the drying effect that clay masks like this can have. Enriched with wild harvested native Gubinge, or Kakadu Plum, (the world's most potent natural source of Vitamin C - a vital nutrient essential for collagen production which helps skin maintain elasticity and suppleness) and a touch of invigorating lemon myrtle and palmarosa oils, known for stimulating faster skin cell turnover. This beauty makes The Ultimate mud mask (or bath soak!) to leave everything feeling smooth, clean and refreshed. A weekly ritual you'll surely come to look forward to.
TO USE:
Mix ~1/4 teaspoon with a few drops of water in the palm of your hand (or a small bowl if you prefer) rubbing your palms together until you achieve a nice smooth consistency. Bentonite clay swells quite a bit meaning you only need to use a tiny amount per application, meaning you should get at least 30-40 applications from this small tin!
Apply a thin layer all over the face and leave to dry for 2-3 minutes or until almost dry. Remove with a clean hot wet face cloth and enjoy that silky smooth feeling. Repeat once or twice a week, or whenever you want to do something nice for yourself and your skin. DO NOT leave for too long to completely dry out, this can overly tighten / dry your skin and cause irritation. If it starts to feel uncomfortably tingly - rinse off straight away.
Optional but highly recommended - add a pump of your favourite facial oil to make the mask even more hydrating, especially if you suffer from very dry or sensitive skin - the kakadu plum clarifying oil is perfect for this.
You can also use this product as a daily powder cleanser by simply dipping wet fingers into the powder and massaging into wet skin to remove impurities and gently exfoliate. Alternatively, pop a tablespoon straight into your bath and soak up all the goodness that way for a luscious whole body treatment.
VEGAN
ALL NATURAL
100% AUSTRALIAN INGREDIENTS
sodium bentonite, terminalia ferdinandiana (gubinge / kakadu plum) powder, aloe barbadensis (aloe) powder, essential oils (<0.5%): backhousia citriodora (lemon myrtle) and cymbopogon martinii (palmarosa).
This is a natural product with a limited shelf life. Please use within 24 months of purchase.
Comes in a 60mL aluminium twist top jar or home compostable paper tube, with a paper label.
Once empty - KEEP THE TIN! You can return it for a $2 refill discount or alternatively find a way to repurpose or recycle it. Aluminium is infinitely recyclable, and the label is completely biodegradable paper with non-toxic, plant-based inks and adhesives.
REVIEWS
'I am Obsessed with the kakadu plum clarifying oil. Its has transformed my skin. I only use this and its perfect. Thank you so much for creating this! I am also in love with the detox mask it's fabulous, and it leaves my skin SO SOFT! I have been telling everyone I know how fab your products are. Thank you!!! Forever a big fan' - Emma