beach babe texture spray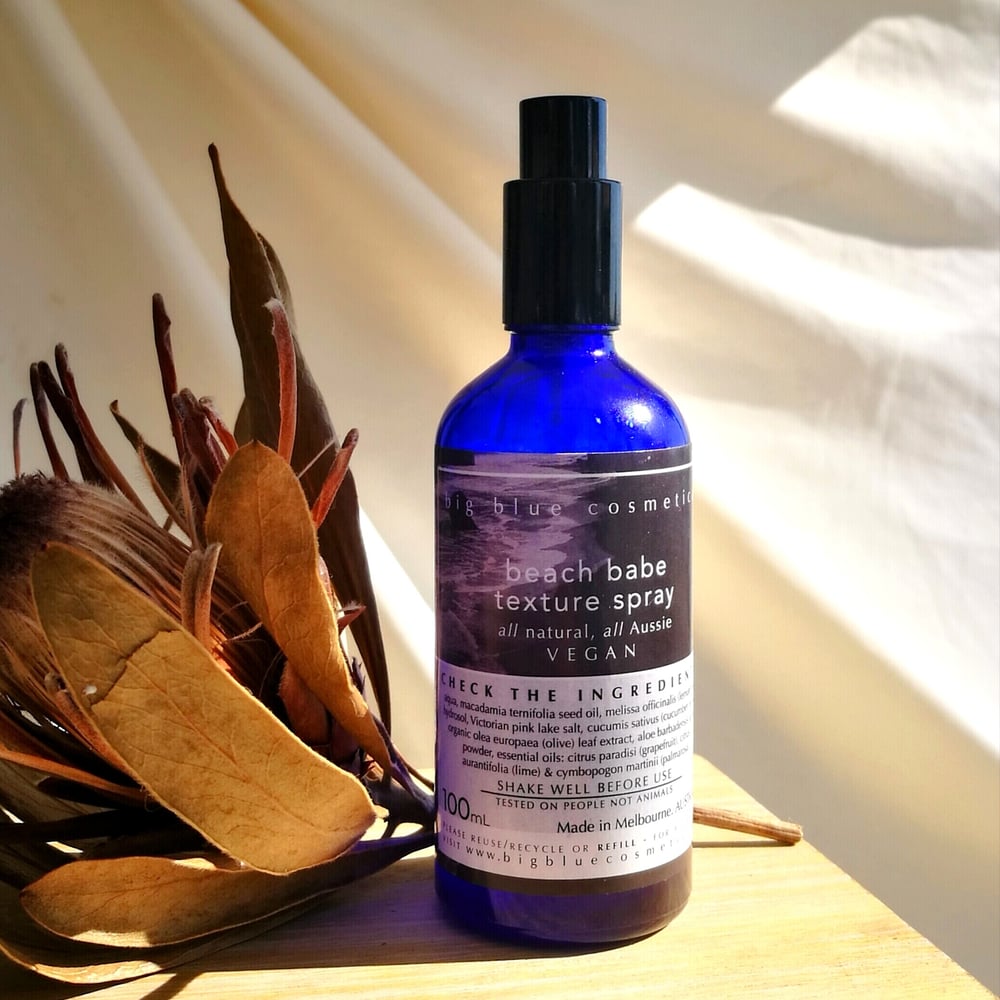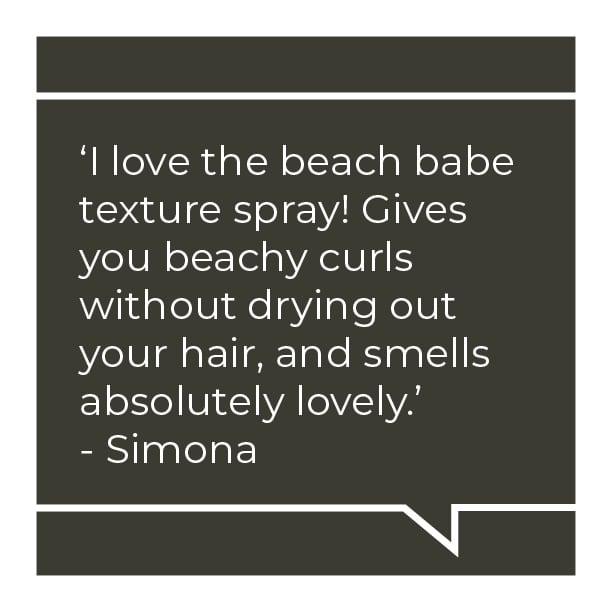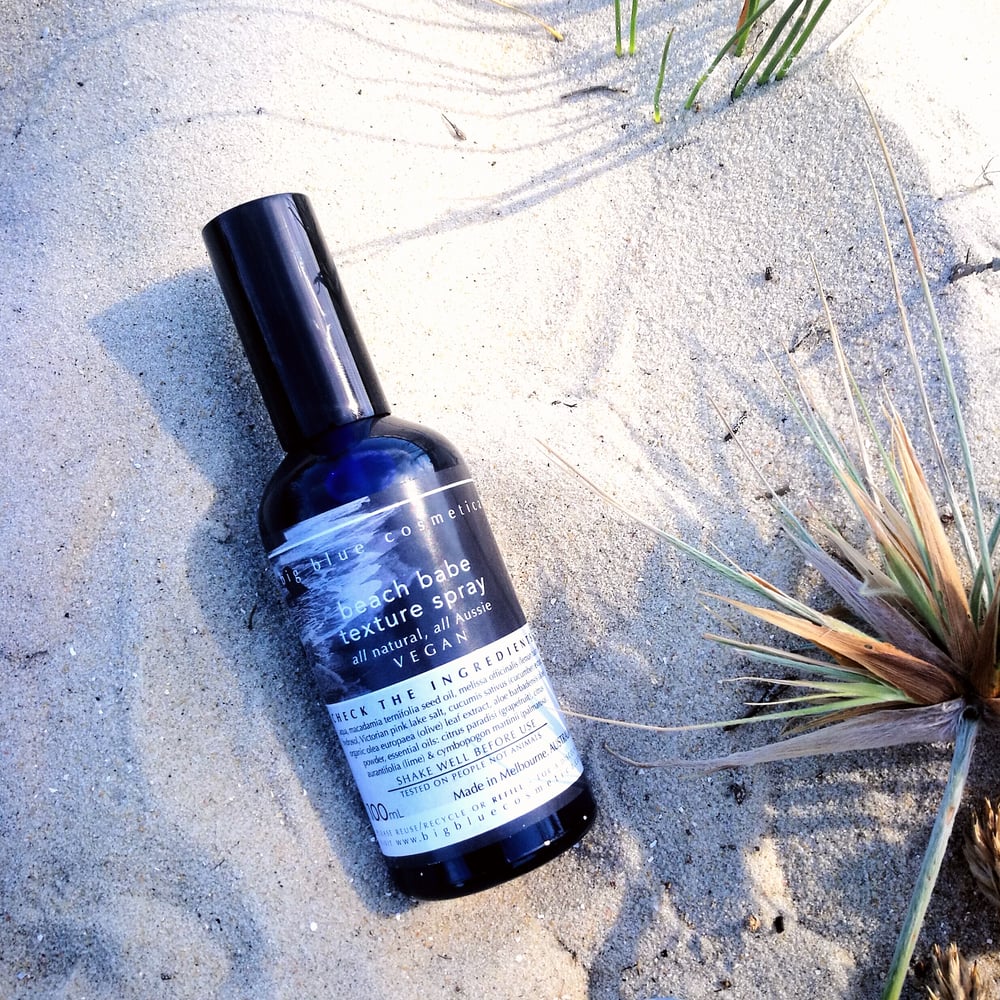 The ultimate styling spray for good hair days - Pink Lake salt from Victoria helps boost volume and bring them sexy saltwater curls out, while nourishing native macadamia oil helps moisturise, strengthen and protect hair. Also enriched with ultra hydrating fresh aloe vera juice (locally wild harvested) to keep hair luscious and healthy, plus a delicious blend of grapefruit & palmarosa essential oils so you smell amazing too.
TO USE:
Spritz into roots and/or lengths on wet hair for some curl-encouraging texture after showering, or on dry hair as a volume spray for those flat hair days. Works well on dry hair as a medium hold fixative hair spray.
SHAKE WELL BEFORE USE
separation occurs naturally.
VEGAN
ALL NATURAL
100% AUSTRALIAN INGREDIENTS
melissa officinalis (lemon balm) hydrosol, Victorian pink lake salt, macadamia ternifolia seed oil, aloe maculata juice, essential oils: citrus paradisi (grapefruit) & cymbopogon martinii (palmarosa).
Comes in a 100mL blue glass bottle
This is a natural product with a limited shelf life. Please use within 24 months of purchase.
Once empty - KEEP THE BOTTLE! You can return it for a $2 refill discount or alternatively find a way to repurpose or recycle it. Glass is infinitely recyclable, and the label is completely biodegradable paper with non-toxic, plant-based inks and adhesives.
Order the 'aluminium screw top' option if restocking and you can simply remove the screw top, recycle (inside a bigger piece of aluminium like a ball of foil or a tinnie) and pop your old spray top in the new bottle to save a little plastic from landfill. The spray tops unfortunately cannot be recycled, the glass absolutely can.

REVIEWS:
'This seller is absolutely amazing and her hair spray smells DELICIOUS!! Usually, I need to spray quickly onto wet hair otherwise it's too late, but this one works particularly well to bounce up flat dry hair as well...will definitely be buying again and I hope she ends up adding many more items to her online store. With the same scent also! Fingers crossed :) Must try!' - Naomi
'I love the beach babe texture spray! Gives you beachy curls without drying out your hair, and smells absolutely lovely.' - Simona
'The beach babe texture spray is literally the best hair product ever! It's not sticky or gritty like other beach hair sprays - and your hair looks natural wavy but "done" just with air drying. My teenage daughter and I love it!! Love love love the non plastic packaging and gorgeous natural recipes' - Heather
'How wonderful: a good hair day. Thanks forever big blue cosmetica' - Steph